Shopping Cart
Your Cart is Empty
There was an error with PayPal
Click here to try again
Thank you for your business!
You should be receiving an order confirmation from Paypal shortly.
Exit Shopping Cart
The Country Legion with a Big Heart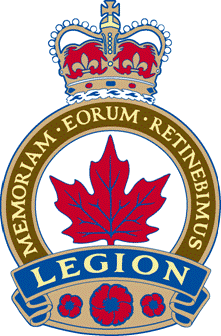 Times Change and so do we. These are various articles from past years that were important to us. Please check our calendar for current updates on events and happening
Awards night was held recently at the legion. We are proud to announce that Rick Gayda and Greg Williams were presented with Lifetime membership. Greg and Rick have worked diligently for many years to bring their local  legion from the brink of bankruptcy to a thriving community hub. Check out the article from Inside the Ottawa Valley https://www.insideottawavalley.com/news-story/9592576-2-legion-members-earn-lifetime-memberships-in-toledo/" target="_blank">https://www.insideottawavalley.com/news-story/9592576-2-legion-members-earn-lifetime-memberships-in-toledo/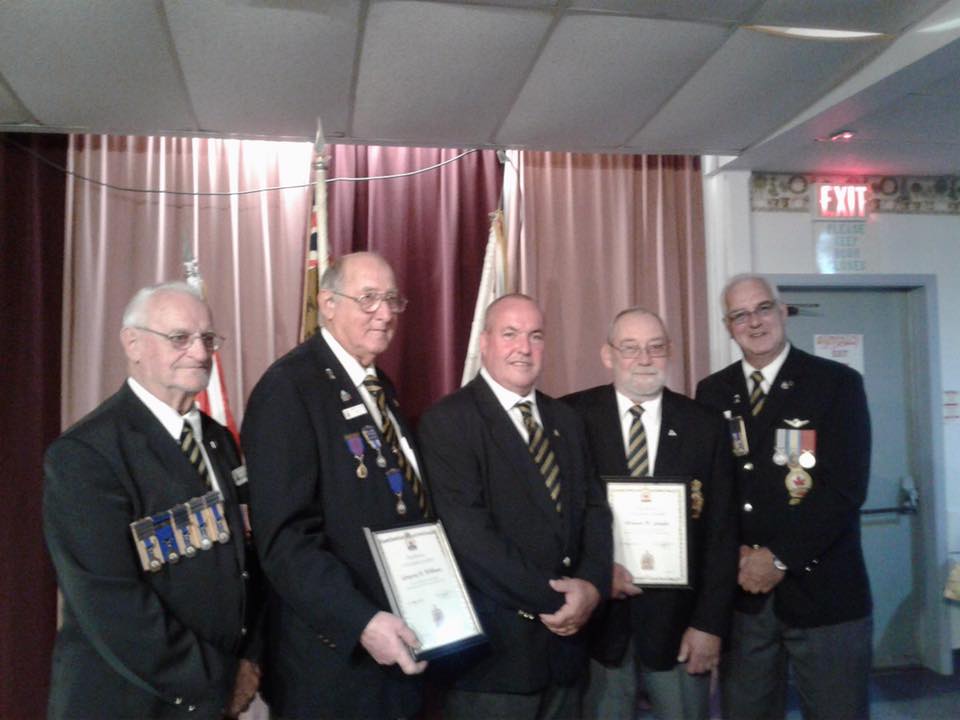 As Many of you know, the legion has been undergoing renovations this summer. We were happy to receive  Enabling Accrssibility Funding  (EAF) to upgrade our washrooms and ramping to make the legion more accessible to handicapped patrons. We now have new washrooms for men and women with an additional transgender/handicapped/ baby change washroom in the middle. These washrooms are located in the same place as the old ones off the main hall.
As one thing leads to another, we are wrapping up the back room upgrades. This area is located at the back of the main hall and is an excellent location for smaller venues such as birthday and anniversary parties, small meetings and events. The upgrades  include a handicapped washroom, ramping and fresh decor. Other upgrades to the building include handicapped door buttons for automatic door operation, new entry way doors and a door leading to the outdoor horseshoe pits off the main hall. 
Come and check out the new look! Pictures comming soon!
What was our exciting news?
The Toledo Legion has recieved a generous grant to upgrade the kitchen facilities this year. MPP Steve Clark and Trillium representative Laura Woods were on hand last week to present Legion president Greg Williams and Vivki Downey with the official award. See the article in the Smiths Falls Record News http://www.emcsmithsfalls.ca/20120719/news/Toledo+Legion+kitchen+to+get+drastic+face+lift+this+fall and on the home page. Photos can be viewed in the Photo Gallery. The Legion hopes to start the project in the fall. The upgraded facilities will be a perfect place to hold community events, weddings, parties, conferences and workshops. 
The Toledo Legion continues to be the Community Emergency Response Centre for the north end of Elizbethtown- Kitley
John and Claire Bamlet recently paid Branch # 475 a visit. They are on a quest to visit all 420 Ontario Legion branches. We were glad to show them our legion,promote our local services and our rural hospitality.
 This picture was published in the Smiths Falls EMC December 1st showing John, Claire and our President, Greg Williams on the front step.
 http://www.flickr.com/photos/emc_newspaper/6425040435/in/set-72157628205507589
Country Dances.
1st Sunday of the month from September to June. Doors open at 1:30. Dancing starts at 2:00 p.m. and supper is served at 5:00. Check the calender for band line up 
Winter Horseshoes. 
(October - April) In the Indoor Pits. Tuesday and Thursdays, Starts at 7:15. This is league play and open to the public
Summer Horseshoes. (May- September). Outdoor Pits.
Darts.

Monday night. Starts at 7:30
Line Dancing
Tuesdays 7:30 p.m.
Euchre. Every Friday night. Starts at 8:00 p.m. in the back bar
Legion membership optional. Must legion member to enter Legion competitions.

/